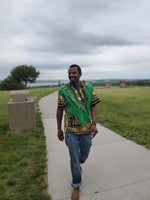 Wear Your Culture
Feel good whereever you go! Choose from a variety of Unisex Dashikis. We carry one size fits most and a variety to fit your figure.
Dashiki
Wave Your Flag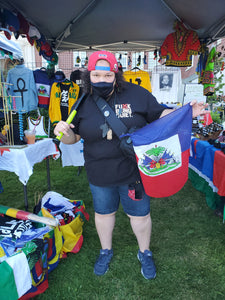 Bandanas/Rags
Wave your flag and represent your nation with love and pride! We carry nation flags in rag size, on patches to put wherever you choose and boxing glove to hang in your rear view mirror. And of course our 3by5 feet flag to wave proudly from your flag pole or hanging on your living room wall. Please message us if you don't see your flag posted.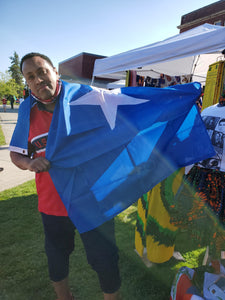 Nation Flags
As described above our nation flags are official flag pole size, very durable and low priced. Represent where you're from!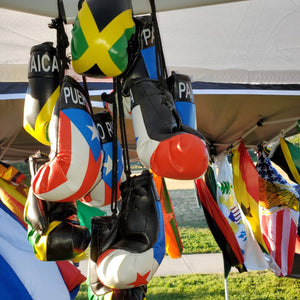 Nation flag Boxing glove
Something to style your rearview mirror. Our boxing gloves come in pairs and are currently available in some Caribbean countries. 
Jamaican Princess Music Products
Nia Onelove made me the freshest Bob Marley Jacket!

Mark
I love my new dresses and jewelry. Can't wait to shop again!

Gail
The African Diaspora Museum was engaging. And the Marketplace was beautiful. A place where you can learn and shop, now that's real!

Ms. Marshall
Thank you for our face masks. The kids love them!

Yasmine